Welcome to the The universe of made up stuff Wiki
Hey there! This wiki is for everything that is made up. You got an idea for a made up character? Put it here! You got an idea for a new place? Put it here! You want to make a roleplay, no wiki to fit it? Problem solved, put it here!
The Mascot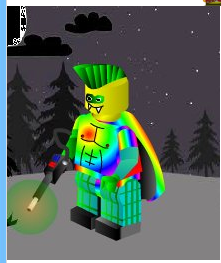 This little figure here is the mascot of the wiki. Anybody can use him. His name is Zeddy, and see if you can spot him in some places, he is incredibly good at hiding.
Latest activity
Photos and videos are a great way to add visuals to your wiki. Find videos about your topic by exploring Wikia's Video Library.
Ad blocker interference detected!
Wikia is a free-to-use site that makes money from advertising. We have a modified experience for viewers using ad blockers

Wikia is not accessible if you've made further modifications. Remove the custom ad blocker rule(s) and the page will load as expected.